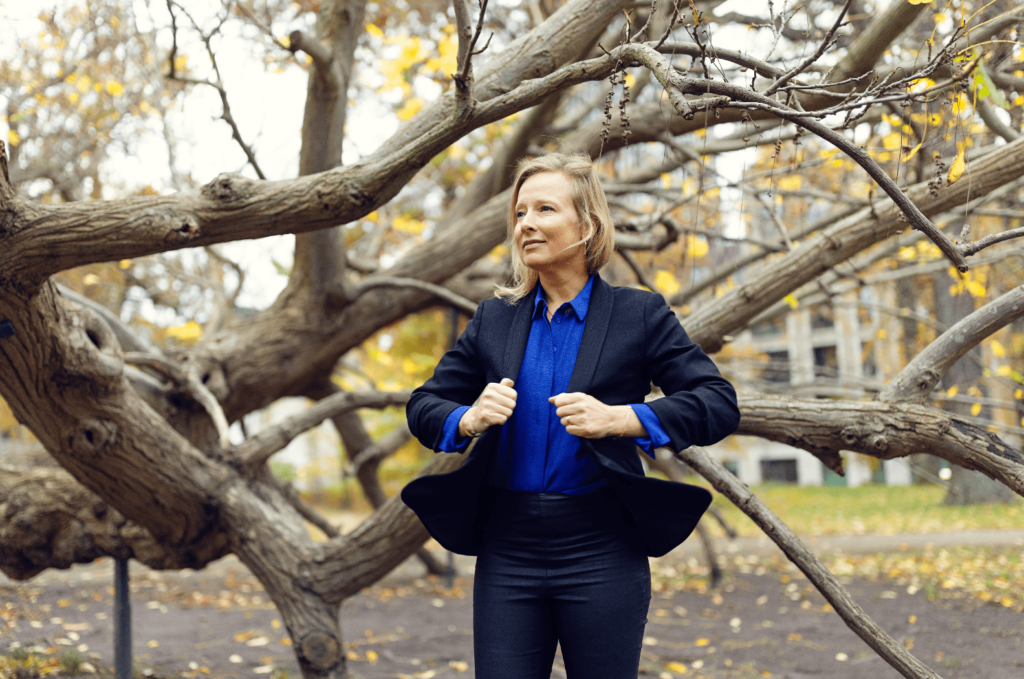 There are many good reasons to become familiar with our upcoming sustainability report covering 2022. Contrary to what many believe, a sustainability report is not only about a company's climate footprint. According to our Sustainability Manager Nicoline Weih, the report tells about much more and often more critical matters, from the company's and employees' points of view. Read on, and find out how you can benefit from becoming familiar with thenewest sustainability report.
A sustainability Report – also called CSR report – documents companies' performance in areas such as energy consumption, CO2 emissions, resource consumption, working conditions, diversity, ethics, and contributions to society. CSR stands for "Corporate Social Responsibility". e-conomic's new sustainability report for 2022 is just around the corner, and whether you work in WOW, Products, or elsewhere, there is good reason to familiarize yourself with the upcoming report:
"Consumers have generally become more aware of how their consumption affects the planet and everyone who inhabits it. This applies to everything from air travel to battery hens and how some clothing brands produce clothing under inhumane conditions." Nicoline Weih
Although e-conomic does not capitalize on the three examples mentioned above, the change in consumer behavior still has an impact on our business:
"Data shows that consumers will be more likely to bring their increased attention to work. When they for instance work as AOs or BOs they'll have to make decisions on behalf of their company. Therefore we must be able to account for, to customers, partners, and ourselves, how we manage our great responsibility." Nicoline Weih.
We Must Protect our Status as an Attractive Workplace
The expected increase in interest from customers and partners in our sustainability initiatives is one thing. Another thing is how we can use sustainability initiatives to protect our status as an attractive workplace in the future:
"Most young people seeking work today want to work for a company that they know operates responsibly. So for us, it is also about strengthening employee retention and employee pride. And we see that sustainability is an attraction factor. If you have job offers from two companies, with the same salary, there are not many who would consciously go for the one that was the most 'black'." Nicoline Weih.
More CSR Legislation in the Future
According to Nicoline, we might as well get used to the new ways of working, as we will see much more legislation in the field in the future. Therefore, she would also recommend that we start incorporating it as a natural part of our everyday life here at e-conomic:
"So far, we are not subject to any legal requirements regarding CSR. We do it because we like it and because we have a lot of fantastic results that we want to share. And of course, also because we can position ourselves well in the market by having one, and thereby show our customers that we live up to our ambitions and walk the talk," concludes Nicoline Weih.
Read about: E-waste program embraces the circular economy
Who is Nicoline Weih?
Nicoline has been employed at e-conomic for 1,5 years. Here she has been working with sustainability from the beginning. Before joining e-conomic, she was employed at Danske Bank and Deloitte, where she also advised on and executed sustainability initiatives. When Nicoline is not engaged in sustainability matters within the company, she enjoys spending time with her family and never says no to a padel match!
Læs også om vores arbejde med bæredygtighed.